Posts in the 'Engagements' category:
Spring has arrived, and among others it has brought the first wedding of 2016 – with a lovely couple whose engagement session photos have just arrived here. We have met them (or they have met us) last year in a memorable wedding – and actually the bride of that wedding, in the meantime, became part of the WeddingGrapher team as a photographer. We do not know what it means for Panni or Jara in the future, let the time decide… :)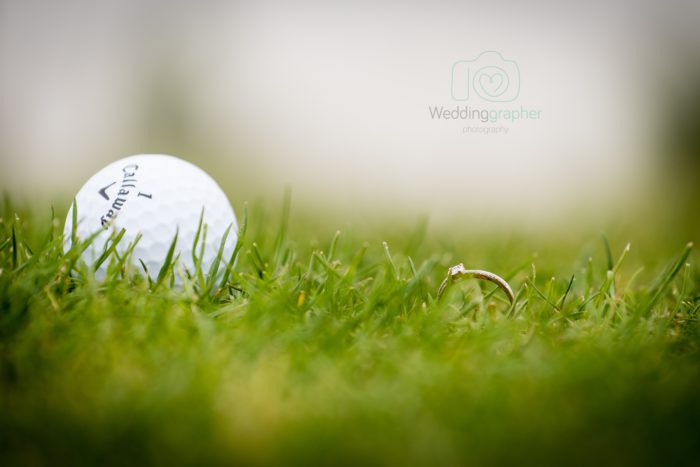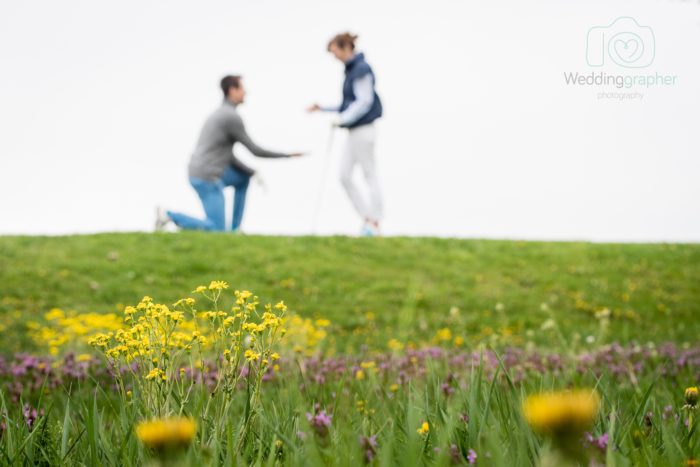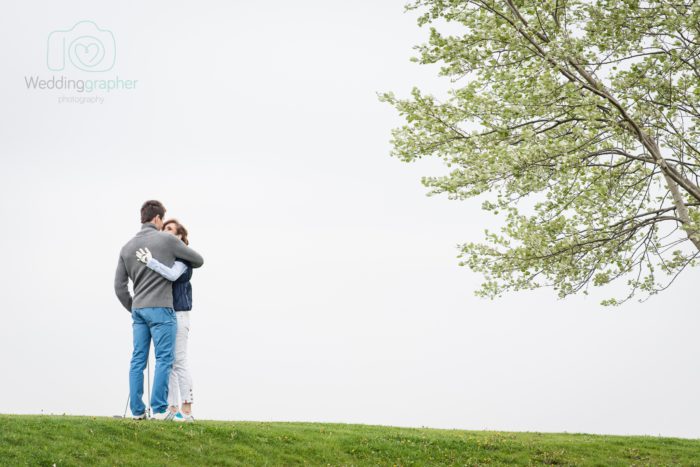 The first few pictures were taken at a golf course (actually, a golf course, as far as we know, had played an important role on the way to the wedding itself) – but if you move further in the set, you will quickly understand why do we think we're lucky with Jara being a kind and nice person with a friendly smile and not making him angry… Actually, the idea of taking some pictures in the studio came when we have learned he has a solid background with Judo – but still, we were surprised what it exactly means. At least, I would consider judo as a good option for my little boy when he grows up… :)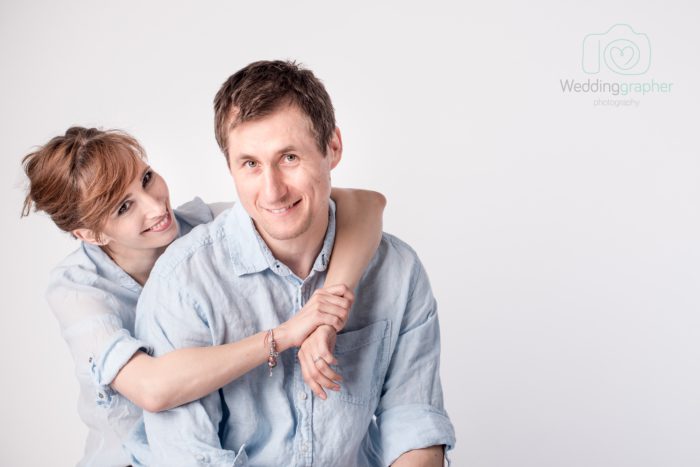 The slideshow itself concentrates more on the just starting but still somewhat windy-chilly spring on the golf course, but the photos below show something from the studio as well… sit back and enjoy. :)
And don't forget to set it HD (and fullscreen)! :)
Whenever we have an "international" couple not living in Budapest, or at least one of them not born in Hungary, we always have a strong motivation to find locations that are "typical" for Budapest or Hungary – but not the most known touristic spots that everyone knows. This time we quickly came to a decision: in the moment we have suggested the place you see on the photos to Anna and Yannick, they confirmed we have found the right one. :)
Budapest is full of old industrial buildings from the end of the 18th, beginning of the 19th century – like this one on the pictures. Looks more like a cathedral than a factory… even if it has served as the latter for decades. That's the reason why we are in love with this classic industrial architecture heritage of Budapest. :)
So, we had a stunning location, a nice, sunny summer afternoon, a couple full of smile, with the evident and visible, but fully natural signs of being in love – what else does a photographer need? :)
See our favorite photos at the end of the post, but let's start with the slideshow below:
My first idea was not to write a single word, just upload to "werk-photos", showing ourselves working hard. It should make it clear: we had a good time… :)
We felt like having met the fairy who fulfills our three wishes.
First of all, it had been a long dream of mine to make a photoshoot on a sailboat on the lake Balaton – and now, with the "Kék csillag", one of the most spectacular sailboats of the lake, we had a special chance for it.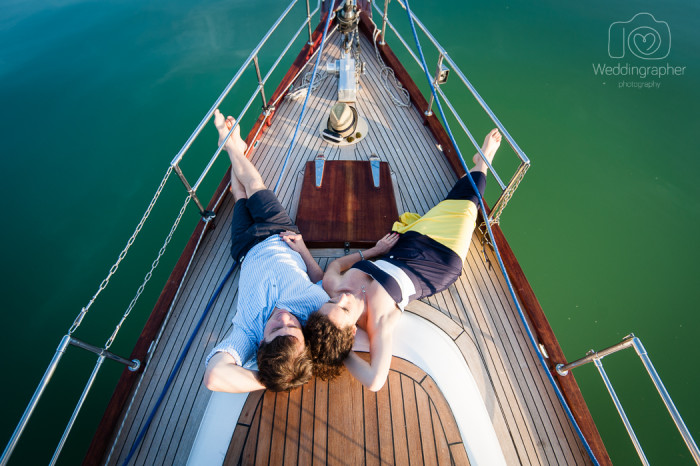 Secondly, I always loved to photograph dancers, and couples loving to dance – if I can convince a couple on an engagement session to dance, I'm always really happy… but now, we didn't even need to "convince" Niki and Laci. We just showed them the infinite field of poppies, quickly mentioned that they could even dance… and that's it. :)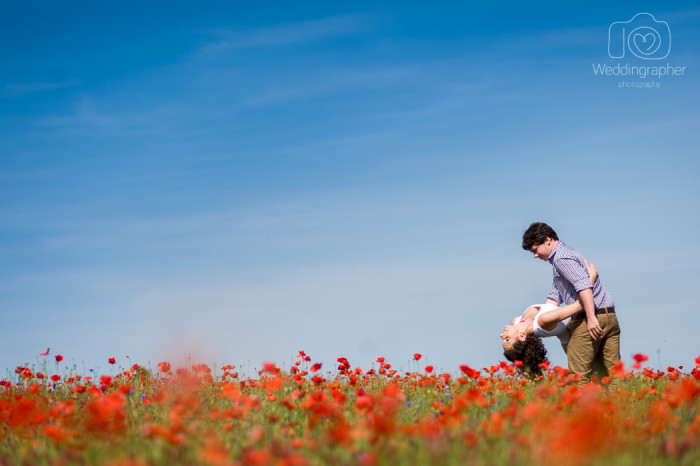 For third: it's always a little gift for us, whenever we can bring a photoshoot to the "Balaton-felvidék", the spectacular uplands north from the lake Balaton. We are always amazed by the landscape – and now, even this wish of us was fulfilled. :)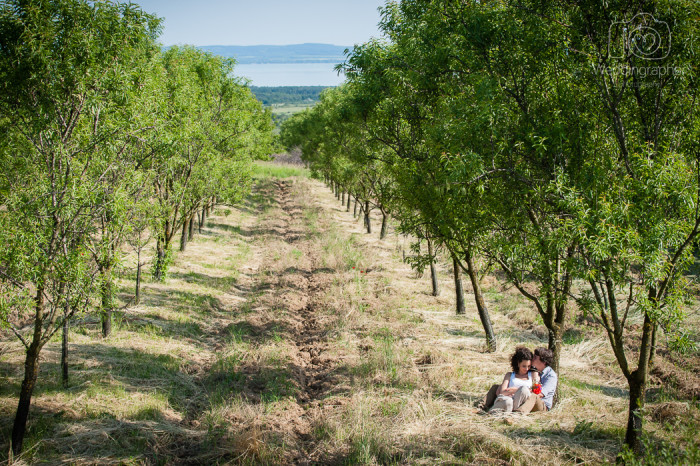 After all, we at least need to do our best in the form of a slideshow to our "fairies", who have been there, lived, loved, enjoyed, danced… and made this afternoon really nice for us. Sit back and enjoy – and of course, now we are keen to see what will the fairy bring for us on the wedding. :)
You are currently browsing the archives for the Engagements category.