Post tagged with 'Norway' :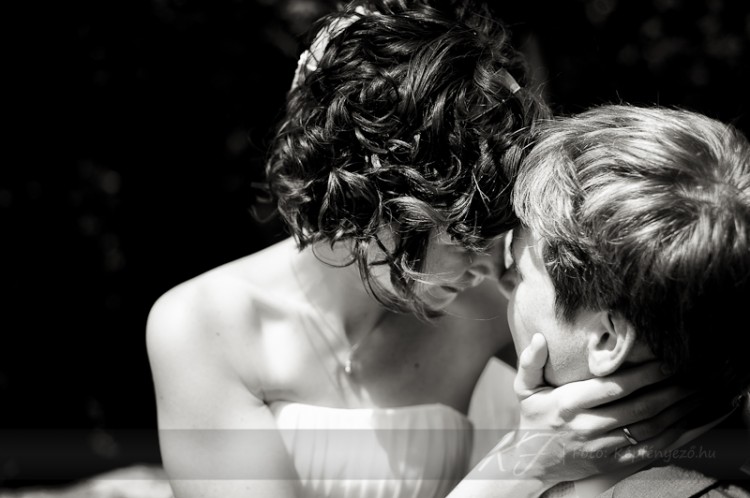 We're going to start this year's wedding season with a couple being especially important for us. Andi and Aksel not only gave us the trust to take care of their wedding memories (at least in images) – even thouth that means a lot in itself. But they have been  great friends of us for years at the same time. We were therefore rejoiced and thankful to see them together. It's always tough to let a friend, or even a sister to leave far away, however we feel peaceful about Andi. Not only because we're in love with Norway… :)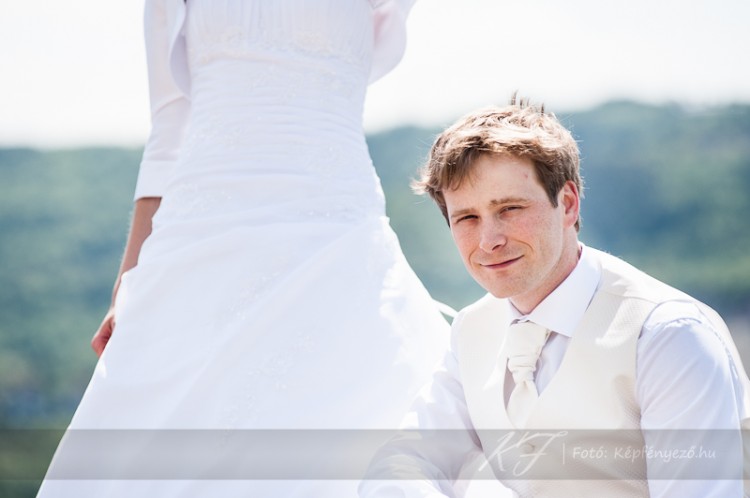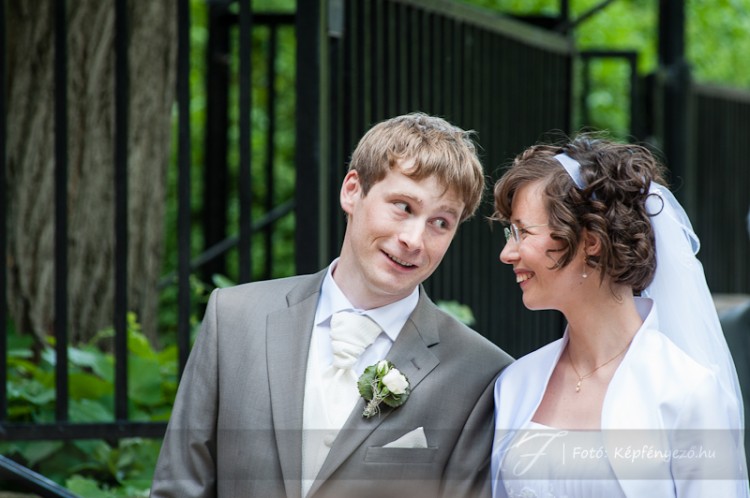 It's hard to pick any moment of a wedding afterwards, and we cannot be neutral: the norwegian choir of our youth group brought visible emotions, especially on the Nordic faces. :) Then, on the reception we got to know that Aksel is similar to a Volvo from various aspects, and we have also found the rose being beautiful, with all of its details… Both the groom and his best man had a speech with a careful and catching mix of sense and and humor – these two speeches will be remembered long.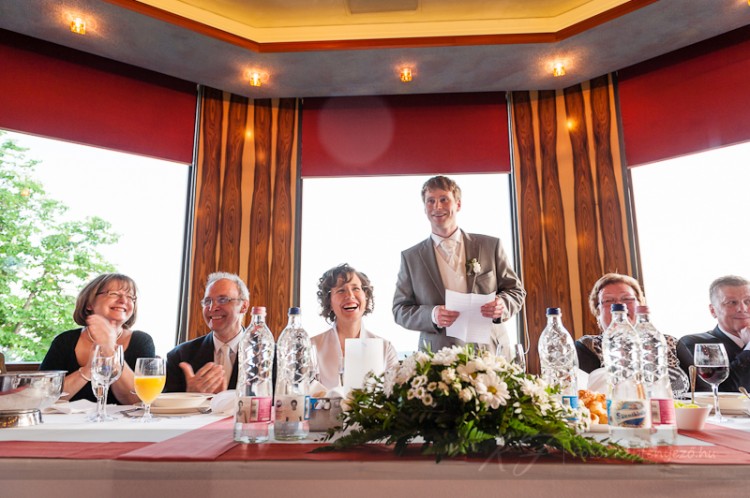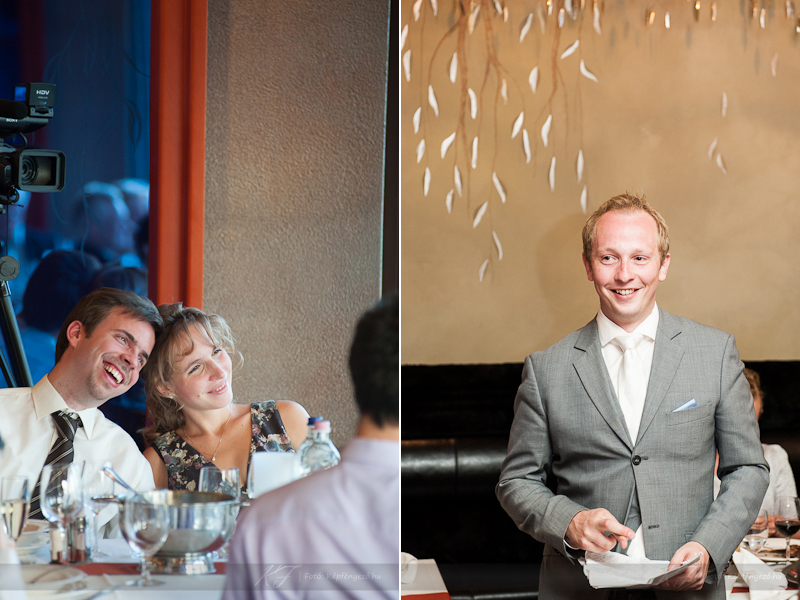 Andi and Aksel: Lord bless you and keep you out there, up North – and of course you're welcome back, whenever you visit Hungary! :)
Click on the following images to see the slideshow telling the full wedding story!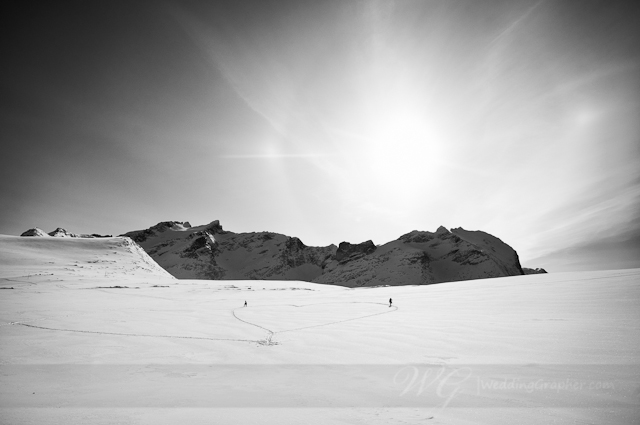 We loved making these photos – and maybe Eszter's following "werk" photo explains everything. :) Added that we have spent more than a week up there, anyone may suspect, we were not only for photography work in the northern end of Norway… anyway, we could not resist that breathtaking landscape: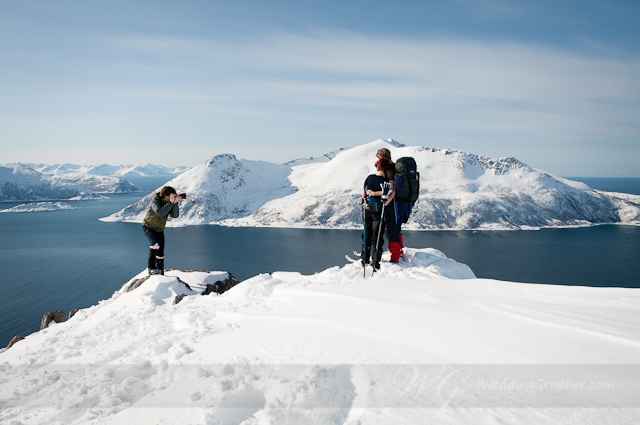 We have decided to put the color images in the slideshow (at the end of this post), therefore here we can show the scene in black-and-white. :)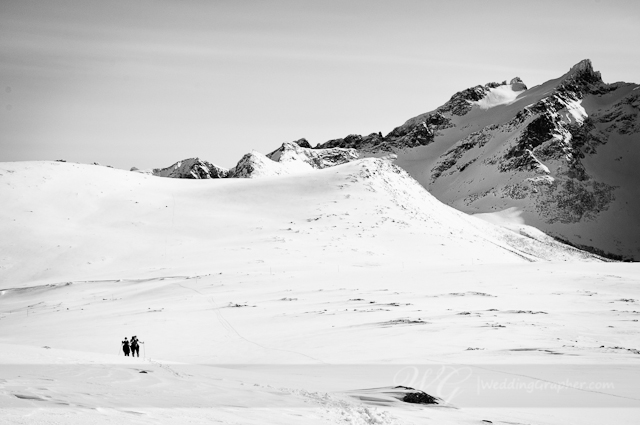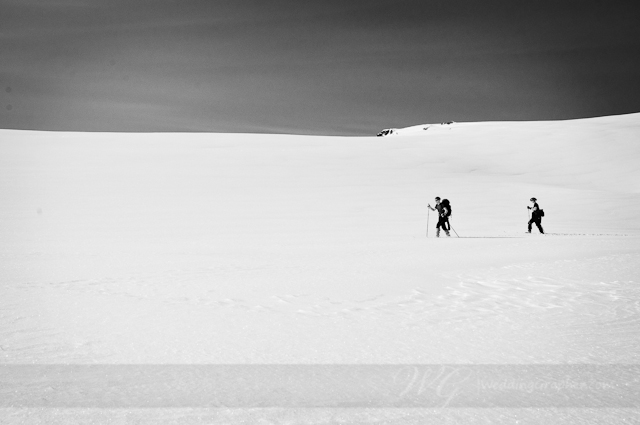 We note that the world was covered by metres of snow, but lit by the shining Sun, resulting in an unbelievably clear weather. As Aksel said: "This is spring". Which anyway became kind of a sentence for us: we have to admit, spring means something different in Norway that in Hungary. But now we know, we love both. :)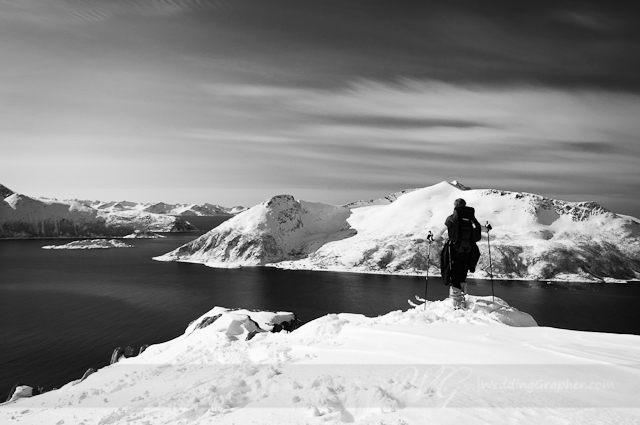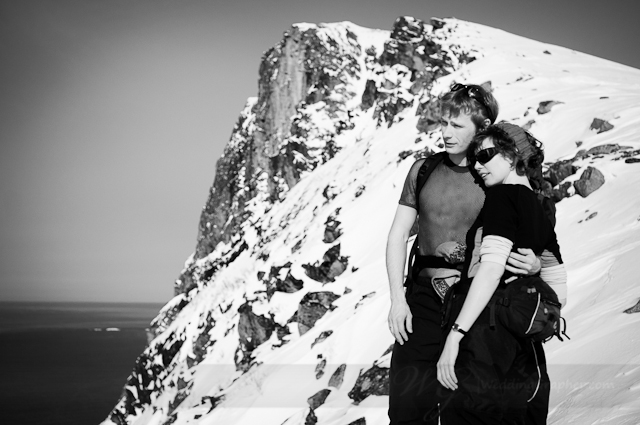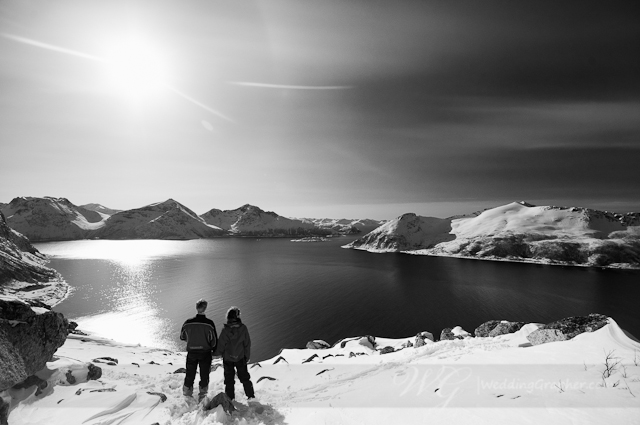 However, Norway isn't Norway without colors and ships, so we have to show some images from Hurtigruten's Nordkapp – just to make the slideshow even more attractive… :)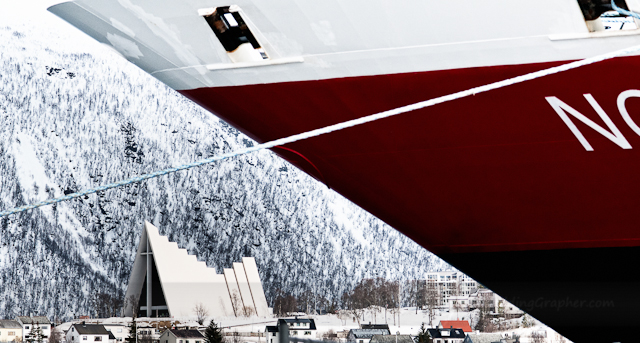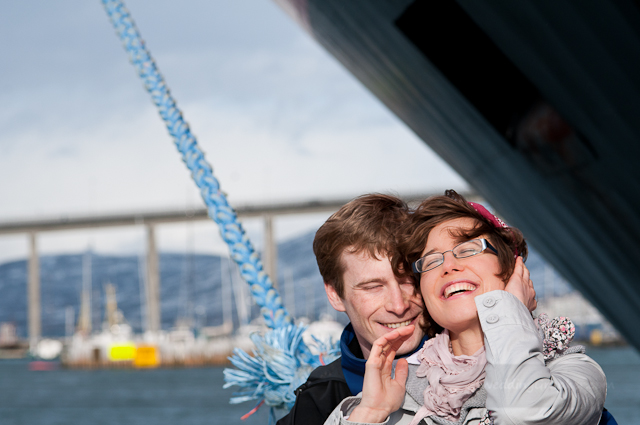 And now, let's drive to the slideshow: a single click to the image below leads to a bucket of photos with snowcapped mountains, a beloved Norwegian doctor, a Hungarian linguist, and some beautiful (partly) nordic music: