Lili & Peti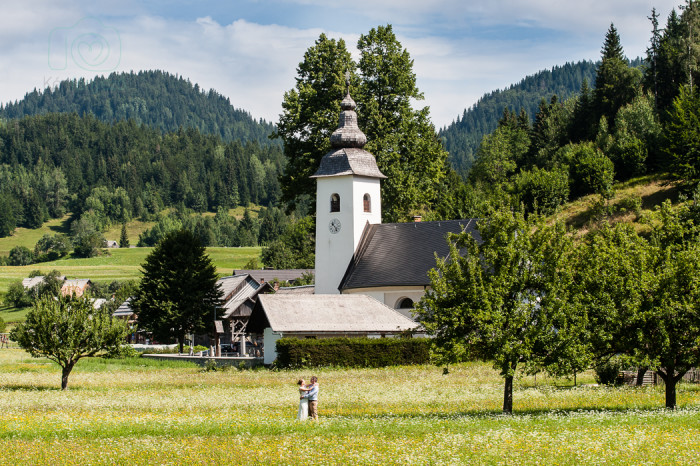 We're really celebrating with this blogpost. First of all, because Lili is one of our childhood friends, whose wedding we were waiting and praying for a few years – and now, the time has come. :) Secondly, we have now a set of pictures we have been dreaming about for years, but not easy to realize. But, as the pictures below show, Lili and Peti has taken all the challenge (the really caring observer can recognize the camera gear in Peti's backpack) – and at the same time, we could show the youngest member of the WeddingGrapher team/family, what do we call mountains. :)
Hiking in itself can be a pleasuring activity – but now we had pictures waiting for us, that worth the struggle uphill. Not to mention the fact, that even though we have seen some photos with flowers and the rings, Eszter's composition with the engagement ring and an edelweiss is really cool. :)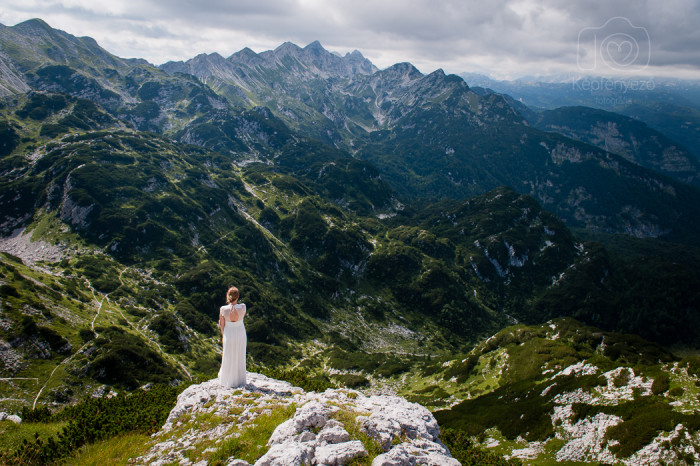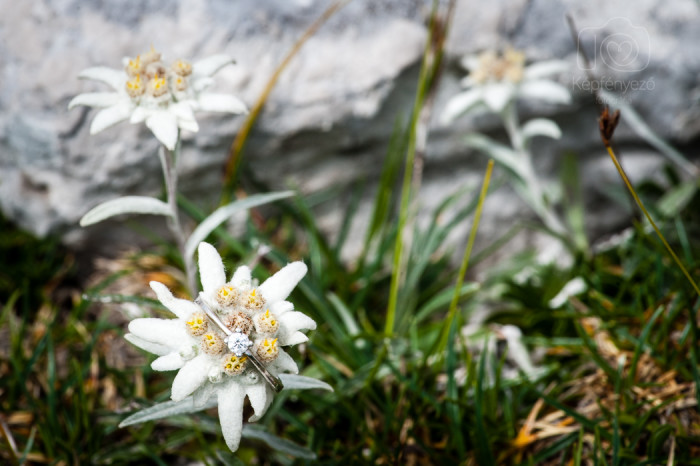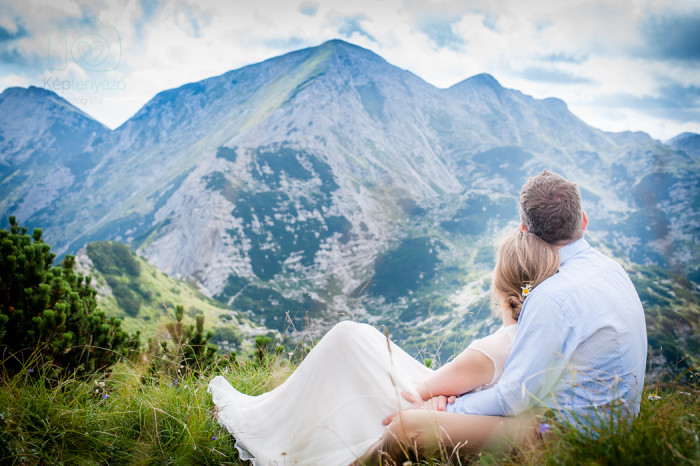 In the Julian-Alps not only the mountaintops are picturesque, but there is also something to look for in the valleys: the crystal clear and ice cold, turquoise waters: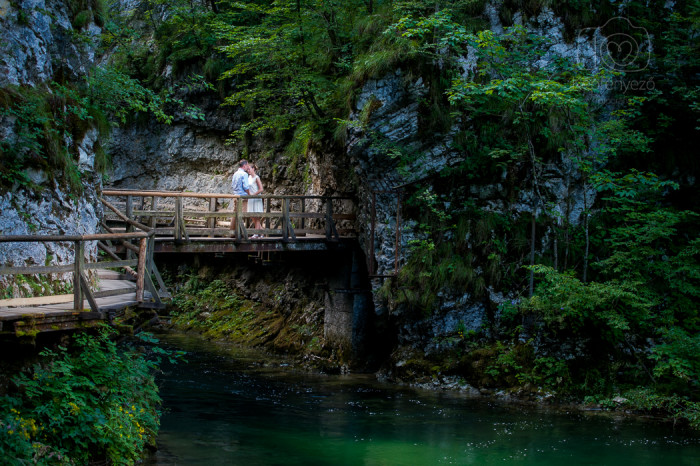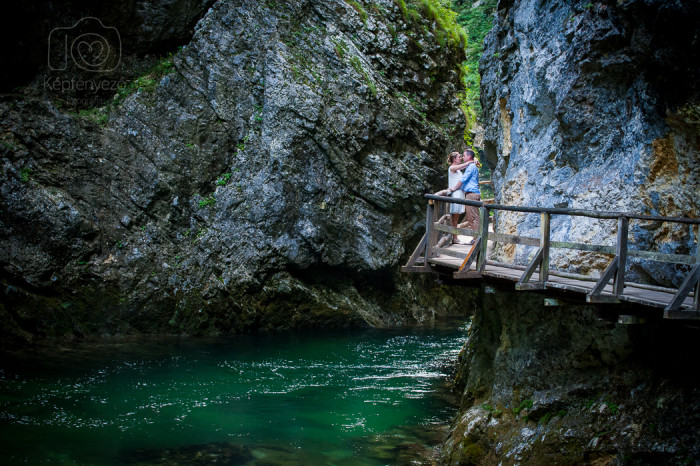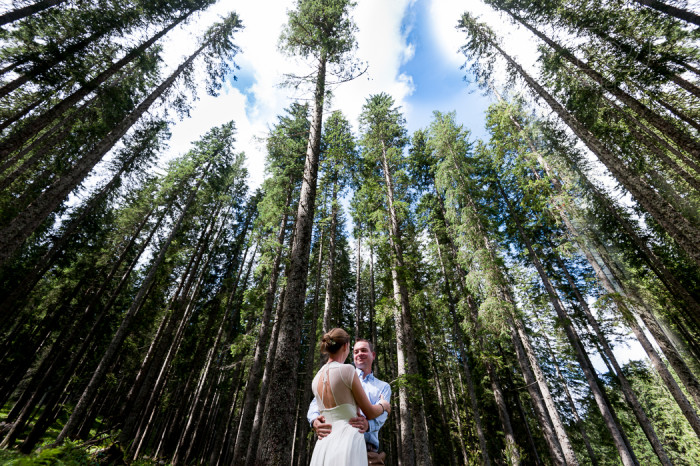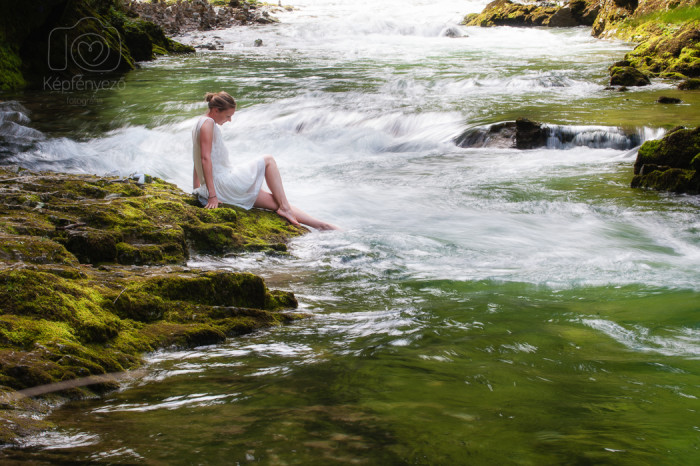 After all, there was a last nice addition, ticking off another item from our Bucket List: a couple of years ago, we have found the ruins of an impressive, old residence close to the Bled Lake. We always wanted to get back there with a photoshoot, but being a Budapest-based wedding photographer, even if we're always open to travel on location, it was not easy to realize. But now, thanks to Lili and Peti, we even had the chance to go there. :)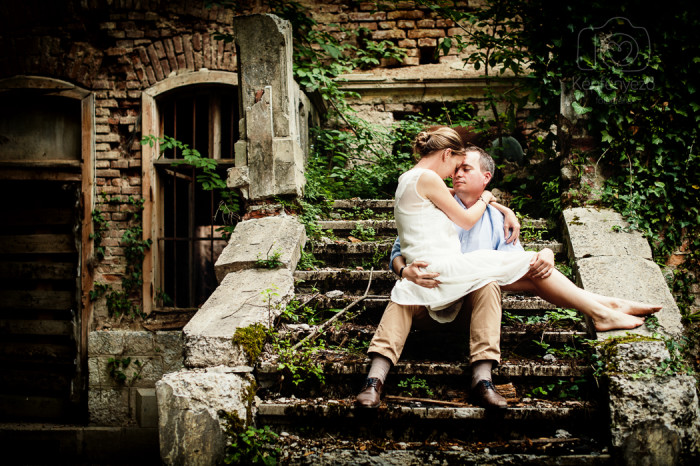 It was really hard to pick a "few" favourite images of us for the blogpost (see below), so let us primarily recommend everyone to sit back and enjoy the slideshow. Of course, first and foremost for Lili and Peti: enjoy your slideshow, and have a nice, long and joyful life together – God bless You! :)
Clicking on the pictures makes them bigger!
Tags: Alps, Bled, Edelweiss, Julian-Alps, Mountains, Slideshow, Slovenia, Vintgar, Vogel, Wedding
This entry was posted on Thursday, August 20th, 2015 at 11:51 and is filed under Weddings. You can follow any responses to this entry through the RSS 2.0 feed. You can leave a response, or trackback from your own site.

Most szólj hozzá... :)