Vanda & Robin
If it was my idea, one could say using the bycicles is just a stereotype of the rest of the world about dutch people… but believe me, it was not coming from me. :)
Needless to say, the bycicles were classis Dutch (Hollander) bikes, Robin's bike actually brought from the Netherlands itself… so a 100% real one. Must feel like a piece of home (especially after seeing him riding it on only the rear wheel – which seemed to be ridiculously easy, at least for him).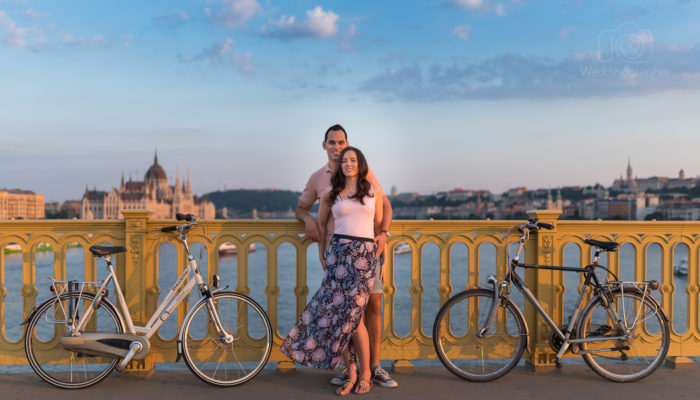 So I didn't have do anything else just let them to have an evening off, hoppping on the bikes to one of the best parks in Budapest, the Margaret Island in the very heart of the city, and make some postcards with these lovely people in the frame. It was easy to enjoy, hopefully for all of us – let me show a few of my favourites below. I'll be curious to see whether a bridal gown permits Vanda to ride her bike or not… :))
Tags: bike, Budapest, Dutch, Engagement, Hollander, Hungary
This entry was posted on Thursday, June 14th, 2018 at 00:01 and is filed under Engagements. You can follow any responses to this entry through the RSS 2.0 feed. You can leave a response, or trackback from your own site.

Most szólj hozzá... :)
Daily quote

Your first 10,000 photographs are your worst.

— Henri Cartier-Bresson

Posts by category

Instagram

WeddingGrapher @ Facebook