Post tagged with 'café' :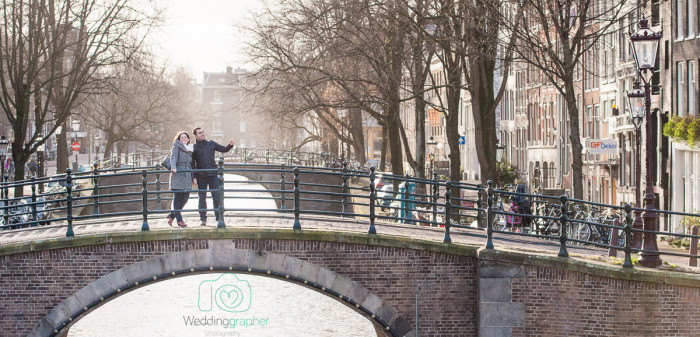 I had a very special "assignment" a few weeks ago, which was pretty different from our "regular" engagement sessions. I was invited by Évi and Jonathan to Amsterdam, to the place where they live – and then I was not only there to shoot an engagement session with a couple getting married soon, but something more. It was a rather a "day in the life of" session, showing how they live there. What are the places they love in Amsterdam, the streets where they're walking, their "everyday" life together.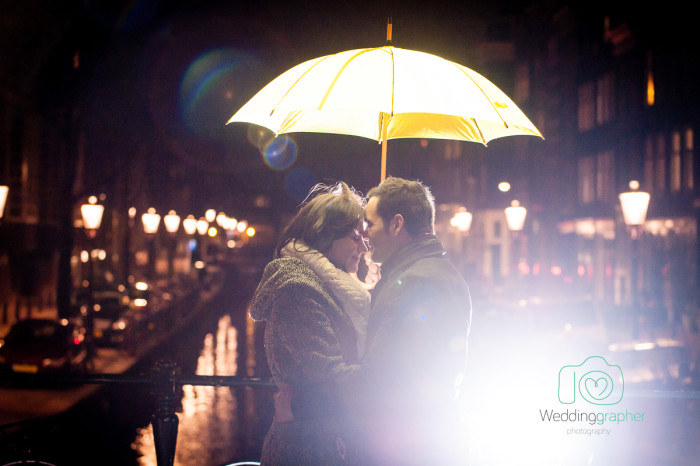 It was a really exciting and inspiring experience. My own, personal goal was always to show something "behind the curtain" or "under the hood" – the human, the feelings, the relations, which is more than the visible part of life. Obviously it's difficult, but it is our motivation when photographing weddings and couples, that's why we do the engagement sessions, or photograph not only the ceremony, but also the preparations, friends and family.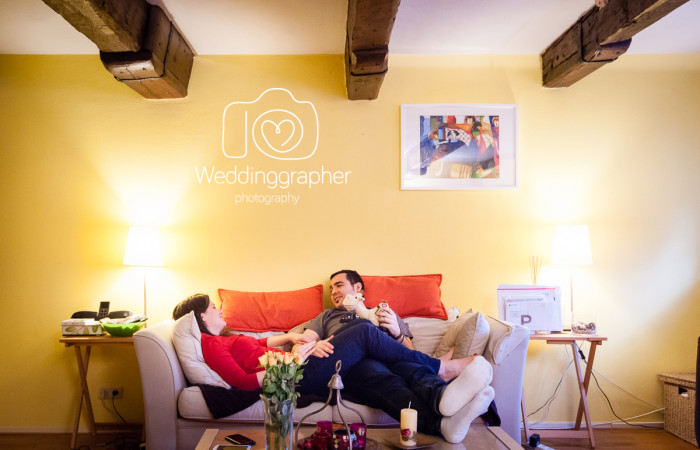 But now, Évi and Jonathan has taken it to a different level. They wanted to make memories of how and where they live in Amsterdam, where their journey has started – whatever changes life may bring later, preserve these memories. And I have really enjoyed it. It was not only about looking for nice backdrops, and taking pictures of a couple walking along the streets and canals of Amsterdam, but also the places we have visited (the restaurant, the café, the streets and corners) had some special, personal meaning or importance.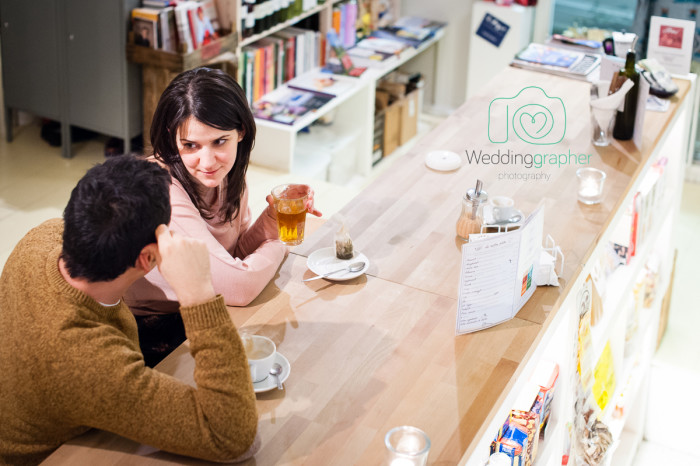 Of course, many of these personal aspects remain hidden for the viewer of the photos (and even for the photographer), but add some special meaning for them. And that's also fun: when working on the pictures and the slideshow, we have realized that we're doing something for Évi & Jonathan, which we ourselves do not understand completely – since we do not have the same feelings and memories about the places we have visited. And it helped me to realize again, that by photography, I'm often giving something to our couples, which really means more (and something else) to them, then myself. Something I will keep in mind during the whole 2015 season… :)
So, Évi & Jonathan, please take your seat, sit back, turn on the music, and enjoy "a day in the life of" the two of You – the slideshow is first and foremost Yours! :)
-> Click here for the wide screen (high-res) version!
Clicking on the photos makes them bigger! :)
Daily quote

If I knew how to take a good photograph, I'd do it every time

— Robert Doisneau

Posts by category

Instagram

WeddingGrapher @ Facebook